Welcome guests using Hello Goodbye doormat for a unique first impression . Add a personal touch to your outdoor decor with a warm hello message.
The words on your front door mat will showcase your hospitality. A warm welcome and a pleasant goodbye . Express both these sentiments in one doormat.
Here are 13 unique choices in hello goodbye welcome doormats for you.
Designer Hello Goodbye Doormat
Zazzle offers unique designer welcome doormats. The creative designers at Zazzle have designed the cool door mats.
The welcome door mats have non slip rubber backing with 1/8″ smooth fleece on top. Printed with high quality sublimation printing, the doormat designs look bright .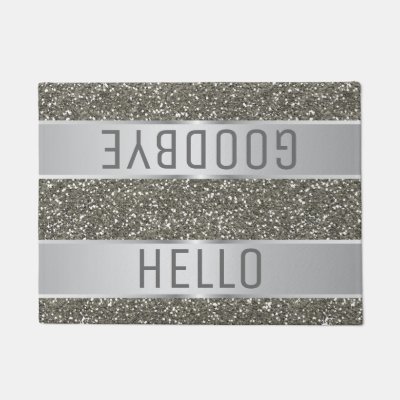 Silver glitter hello goodbye doormats 
A classy mat with glitter print to greet guests.
---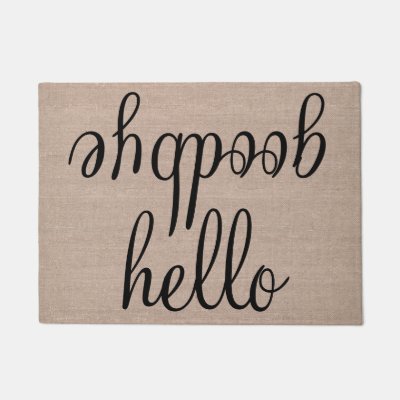 Hello goodbye funny quote doormat 
A welcome mat with a faux burlap print background for the welcome words.
---

Hello Goodbye Chic Classic and Cute Doormat  
A modern doormat in color block style.
---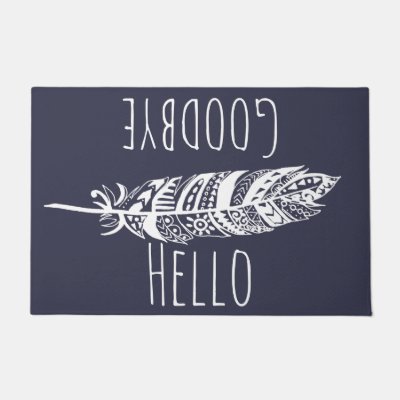 Hello Goodbye White Tribal Feather Doormat
An unique welcome front door mat to greet in tribal style.
---
Pick Your Color Doormat . A contemporary door mat that is customizable.
---
A simple dark gray outside door mat for a sleek look.
---
A cute welcome doormat with footprints design. A 2 color entrance doormat to separate the two greetings.
---
Pick Your Color Doormat. Greet your guests in Spanish for a great day!
---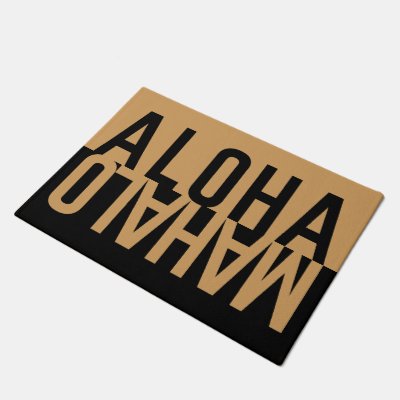 Aloha & Mahalo (Black) Doormat 
Greetings in the Hawaiian style.
---
Coir Door Mats Outdoor Decor
The hello goodbye doormat made of coir is perfect for outdoor use. The coir doormats with the welcome message look inviting as entryway mats.
Greet the guests and let the functional mat capture the dust. Coir mats are durable , water resistant and easy to care.


Coir Entry Way Outdoor Door Mat – made of 100% coconut coir fiber. Measures 18″x 30″ and adds style to your entryway.
---

Hello – Goodbye Coir Doormat -Trap dirt and prevent them form going inside with this rustic coir door mat.
---

Beinvenue-Abientot Coir Doormat  – Greet your guests the french way! Say hello/good-bye in french for a touch of France.
---

Coir Doormat with "Bonjour/Au Revoir"– Another unique entrance door mat to transport you to France. The unusual modern door mat with a hexagon shape looks inviting with french greetings.
---
Hello Goodbye Doormat For Entryway
Hello Goodbye Doormat For Unique Home Decor
The outdoor mats for front door with a welcoming message gives a positive vibration. Keep the house entrance clean and add a fresh look with the entrance mats.