Coffee in unique quote mugs – A perfect start to the day ! Inspirational coffee mugs with quotes on them helps you wake up to a good day.
All us love our coffee time and when it comes with a splash of inspiration , it is a treat. The inspirational quote coffee mugs are creative coffee mugs that motivate you.
Here is a collection of 21 inspirational mugs chosen with care . They are coffee mugs with inspirational sayings for anytime motivation.
1. Colorful Typography Inspirational Coffee Mug
A cheerful coffee mug with words to inspire you in the morning. A perfect reminder to yourself that you can be whatever you want.
---
2. Inspirational Words Decide Commit Succeed Coffee Mug
Decide Commit Succeed – Words to give you the push to work towards your goals with passion. A black and white coffee mug with text design to convey the motivational message.
---
3. Follow Your Rainbow Inspirational Mug
Brighten your day with this beautiful coffee mug with an inspiring message. Follow your rainbow,discover your dreams –The formula for success !
---
4. Be Awesome Inspirational Quotes Mug

Be Awesome Inspirational Quotes Mug

An inspirational coffee mug filled with words to make you feel awesome. The ideal way to begin your day! Drink up your energy caffeine drink with a splash of inspirational words.
---
5. Mother Teresa Anyway Inspirational Quote Mug

Mother Teresa Anyway Inspirational Quote Mug

Read the following motivational quote by Mother Teresa to inspire you everyday.
The black and white typography coffee mug gives you quick access to these inspiring words….
"People are often unreasonable, illogical, and self-centered. Forgive them anyway.
If you are kind, people may accuse you of selfish, ulterior motives. Be kind anyway.
If you are successful, you will win some false friends and some true enemies. Succeed anyway.
If you are honest and frank, people may cheat you. Be honest and frank anyway.
What you spend years building, someone could destroy overnight. Build anyway.
If you find serenity and happiness, they may be jealous. Be happy anyway.
The good you do today, people will often forget tomorrow. Do good anyway.
Give the world the best you have, and it may never be enough. Give your best anyway.
You see, in the final analysis it is between you and god. It was never between you and them anyway."
---
6. Inspirational Churchill Life Quote Mug
How to make your life better? Here is your advice from Churchill "We make a living by what we get. We make a life by what we give." A great reminder with a good cup of coffee in the morning.
---
7. Be Yourself Quote Mug
"Be yourself. Everyone else is already taken." – A gentle and firm reminder to start the day. The bold typography art makes this creative coffee mug a unique one.
---
8. Inspirational Buddha Quote Coffee Mug
Start your day with gratitude to fill it with positivity and happiness. Here is Buddha's motivational words "You have no cause for anything but gratitude and joy" . A gentle reminder printed on your coffee mug.
---
9. Positive Affirmations Morning Coffee Mug

Positive Affirmations Morning Coffee Mug

Saying affirmations to yourself is a wonderful way to self motivate. It gives you a feeling of confidence and helps you welcome the day with more earnest . Having them imprinted on your coffee mug lets you quickly get a shot of inspiration.
---
10. Quotable Quotes Coffee Mug – Thoreau Quote

Quotable Quotes Coffee Mug – Thoreau Quote

"Go confidently in the direction of your dreams! Live the life you have imagined. "-Thoreau
Be inspired by these words to act on your goals and follow your dreams. Your quote mug with the inspirational saying is perfect for this.
---
11. Inspiring Women Quote Mug
"Nevertheless, she persisted" are words to honor and inspire all women. Let the hand-lettered motivational words on your quote mug be your inner voice.
---
12. Inspirational Joy in the Journey Quote Coffee Mug
Cute mug with an inspirational quote on it. Simple but meaningful words "Find joy in the journey" written in a joyful script on a blue background.
---
13. Modern Fitness Inspirational Quote Mug In Two Tone
The right words to inspire you when your motivation dips -"What seems so hard now will some day be your warm up" . Wake up to these words of inspiration with your morning cup of coffee.
---
14. Coffee Mug Quotes On Love By Shakespeare

Coffee Mug Quotes On Love By Shakespeare
A coffee mug for the Shakespeare fan! A mug with famous quotes on love by Shakespeare will make his day.
---
15. Spirituality Inspirational Coffee Mug

Spirituality Inspirational Coffee Mug

Here is an inspirational bible quote to begin your day. I can do all things through Christ who strengthens me-Philippians 4:13.
The inspiring verse on your coffee mug gives you the strength to tackle anything in the course of your day.
---
16-21. Inspirational 3 Word Quote Mugs
3 word quotes are powerful words that are great for quick motivation. The inspirational words convey the message in just three words-short and sweet! They encourage,motivate,inspire and affirm your confidence.
Having them printed on your coffee mugs is a creative way to get your dose of inspiration . Check these 3 word coffee mugs with quotes on them for quick visual motivation…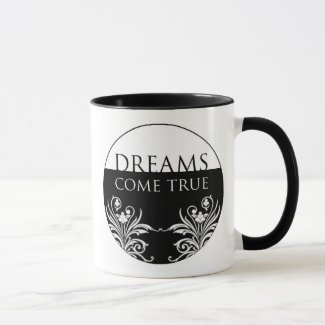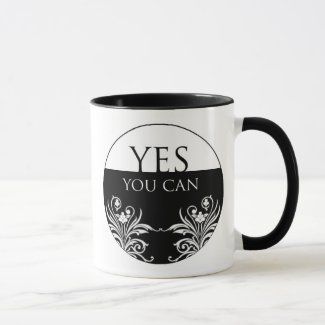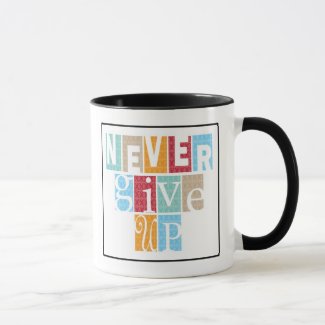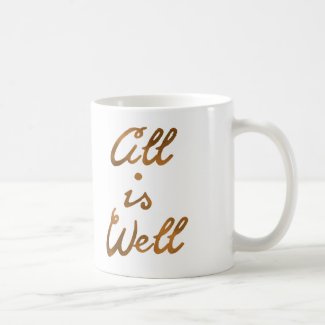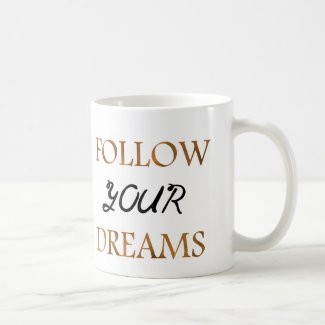 Choose your favorite 3 word quote and click it to buy the inspirational coffee mugs…
—Dreams Come True—-Yes You Can—
—Never Give up—-Believe You Can—
—All Is Well—-Follow Your Dreams—
---
Gift Inspirational Coffee Mugs With Quotes
Quotes are words of wisdom that stand the test of time and having inspirational  coffee mugs with them  gives you great positive strength.
Coffee quote mugs are the right choice for a gift that is useful and purposeful .
Give inspirational coffee mugs as a thoughtful gift to family,friends and most importantly gift yourself too!